The introduction of the Model Work Health and Safety (WHS) Act enforces employers to undertake health and safety measures to ensure the protection of their remote and isolated workers. This is because the risks workers encounter in the workplace can lead to severe injuries, some of which can be fatal. According to SafeWorkAustralia, 190 Australian workers suffered workplace fatalities in 2015 alone. This is higher compared to previous years and demonstrates the failure of employers to provide sufficient worker safety.
However, it is equally important for employers to know what constitutes a remote and isolated worker and to what extent they are liable to provide protection and compensation in the event of injuries. For this reason, we will be exploring what defines remote and isolated work is and what significance does it have for employers.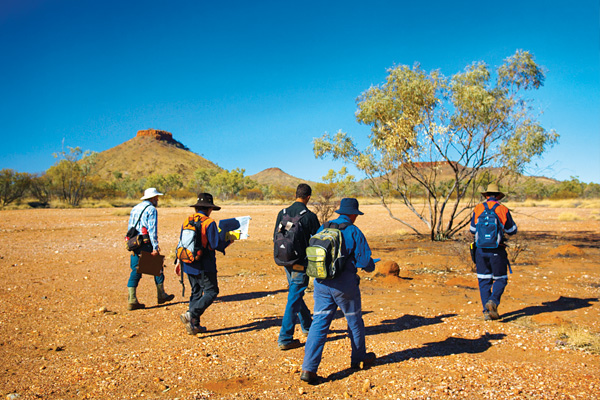 What is a remote and isolated worker?
The definition of a remote and isolated worker varies according to different countries, regions, and cities. According to Australian WHS Regulations, remote and isolated work is defined as 'work that is isolated from the assistance of other people because of the location, time, or nature of the work being done.'
It is worth pointing out that isolated and remote work are not one and the same thing and must not be mistaken for interchangeable words by managers when understanding health and safety measures and support.
Isolated work pertains to work that is done on or off-site, during or outside of normal work hours, or in any isolated area in which the worker cannot seek the assistance of any co-worker or supervisor. Remote work, on the other hand, involves work carried out in areas separate from the company premises in which access to communications and travel arrangements is difficult to come by.
Types of remote and isolated workers
Workers can still be considered remote or isolated, even if other people may be close by. There are a number of examples of remote and isolated workers that employers should know about, these include:
physically working alone, or working separately from others (shop attendants, security guards)
working from home or working unsupervised
working shift work or outside of regular hours (night workers)
travelling as part of work activities (sales workers, social workers, medical professionals)
travelling long distances (executives, sales workers, marketing teams)
working in geographical isolation (researchers, mining, oil and gas workers)
How can employers ensure sufficient protection for remote and isolated workers?
Employers should assess the nature of work undertaken by remote and isolated workers and identify areas in which risks can be mitigated or avoided.
For instance, they can set procedures and policies around their safety by using journey management systems. Employers can utilise journey management software as part of their risk management efforts. This will help ensure that workers feel safe, and comforted, by the fact that if an employee is identified as being unsafe, a system such as SafetyIQ activates incident procedures, automatically.
Effectively assess and manage the risks remote and isolated workers face with our free Lone Worker Risk Assessment Template:
Watch SafetyIQ Demo
The SafetyIQ Demo highlights:
How travel processes are followed
How travellers check-in when they arrive at a checkpoint
How escalations are handled if a traveller fails to check-in